Yesterday september 13 we ariwed to Arequiipa and a new hostal. The wiev från our window is really marvellous. Or ? Nevado Chachani is the highest of the volcanoes 6,089 metres near the city of Arequipa.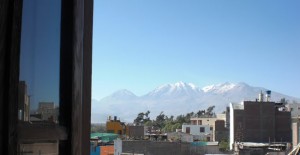 Arequipa is the capital of the Arequipa Region in southern Peru. With a population of 904,931 it is the second most populous city of the country. Arequipa lies in the Andes mountains, at an altitude of 2,380 meters (7,800 feet) above sea level. The city has many colonial-era Spanish buildings built of sillar, a pearly white volcanic rock, from which it gets the nickname La Ciudad Blanca ("The White City").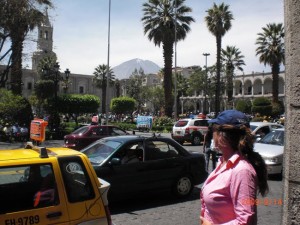 The historic centre of Arequipa was named a UNESCO world heritage site in 2000, in recognition of its architecture and historic integrity. On the beautiful Plaza de Arma we feeded the doves before we took a good lunch menu. The price 6 Sol or 15 SEK was pleasant for my wallet since my accesses of money is limit.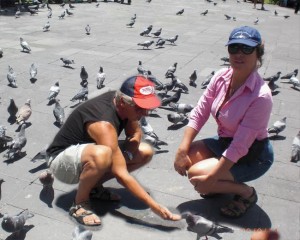 For that reason we composed an own city tour with a regular bus (0.80 Sol each) who took us up on a hill.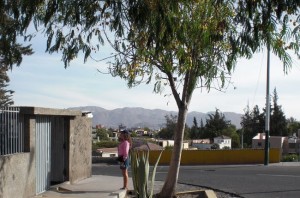 Then we walked back to the centre. We passed a hairdresser were Marisol washed her hair and I cut mine for 8 sol together. It was a nice trip.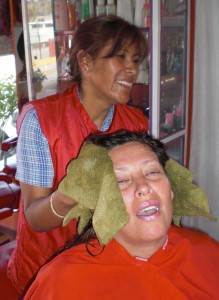 the snow-capped volcano El Misti overlooks the city.