Friday the 3:e of September we made a tour to ICA. The town was subjected to a strong earthquake 2007 but is mostly rebuilt now days.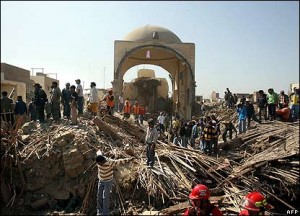 In the afternoon we made a tour around the city and visited some vineyards.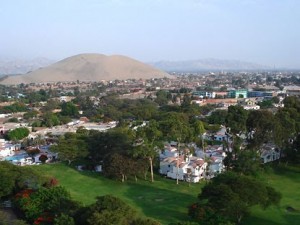 We also looked at an enormous old palm with 5 tree-trunks. Many people in Ica believe that an old prophecy told fortunes that the city will be destroyed when the palm got old come true 2007. If you enlarge the picture you will see how the old three grows longest the ground.

After the tour it was time for dinner. When we should pay I detected that I had dropped my wallet with a lot off money and my VISA card. Fortunately Marisol had enough moony in her wallet so we was able to by a pay bus tickets back to Nasca next day. The room for the night we already had paid. The nice tour to Paracas we already had booked we had to cancel.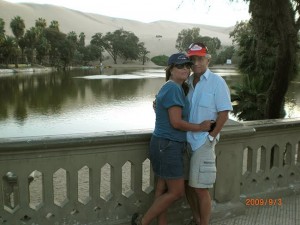 Now I had big problems. To get a new VISA card from Sweden takes between one to three weeks so I decided to apply for a new account with a VISA card in a Peruvian bank and my thoughts was to transfer moony from my account in Sweden. But it appears totally impossible to get a new account in Peru if you are a foreigner. Well at least in Nazca. We solved the problem by open an account for Marisol. They even not was able to give me the IBAN (International bank account number) witch I needed for transfer money from Sweden to Marisol new account in there bank. Fortunately my bank in Sweden managed to find out the right IBAN. The whole operation took 5 hours and I´m not impressed about the rational way to work in Peruvian banks and I said some strong nasty words in Spanish when I left.