After we came home from Nazca we lived 11 days in a simple but nice hostel in Miraflores near where I rented a room before we traveled south over to Nazca, Arequipa, Puno and Cusco.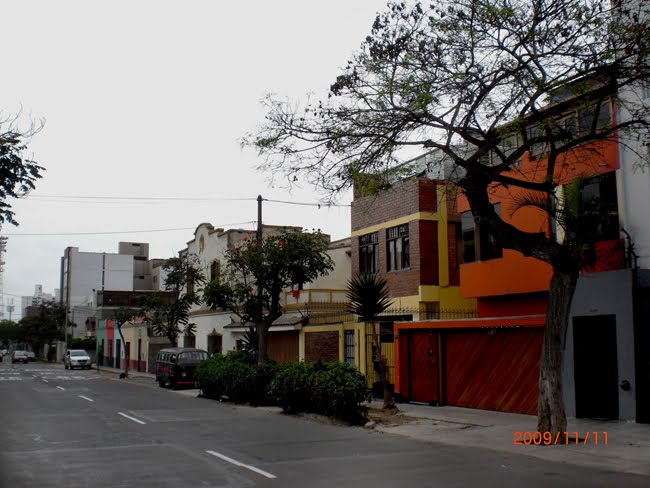 The mini-apartment we finally found in Miraflores, Ca. 2:e de Mayoa is situated only one block from the hostel. We live near the ocean, Marisols relatives, shops and restaurants.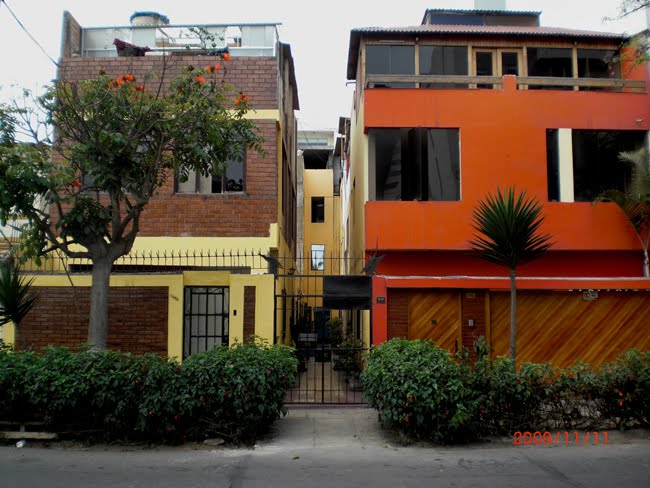 It's a nice old-fashioned haus. You can see our alley between the houses.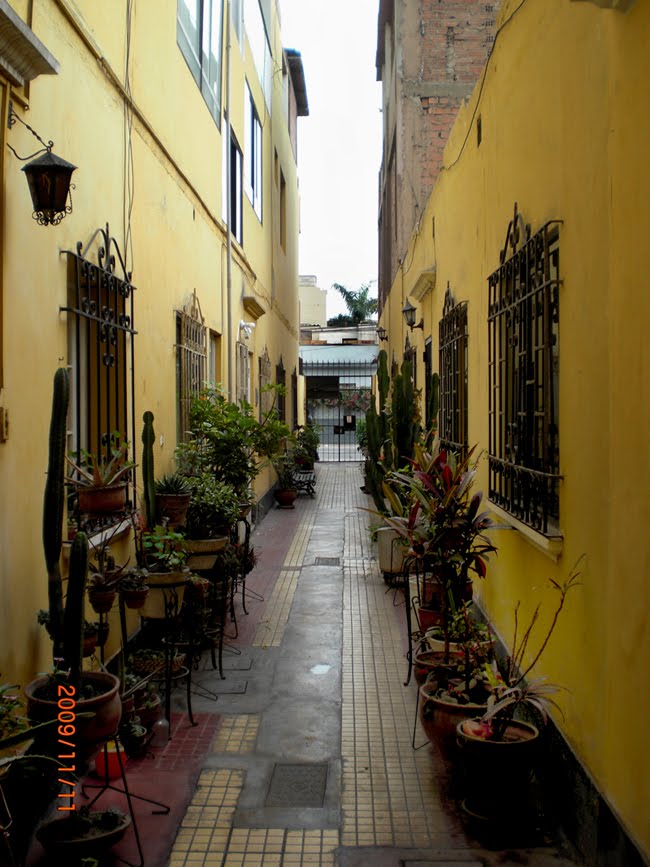 Her you can see the alley from the inside. Our entrance is equipped with a grating of course.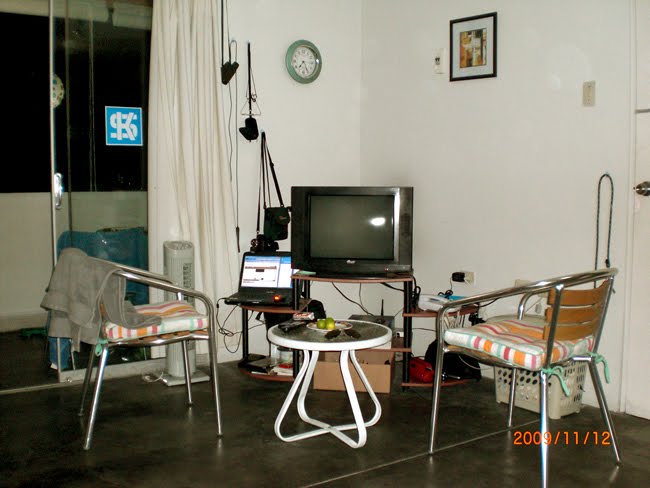 The apartment is not large but we have the space we need. The TV corner .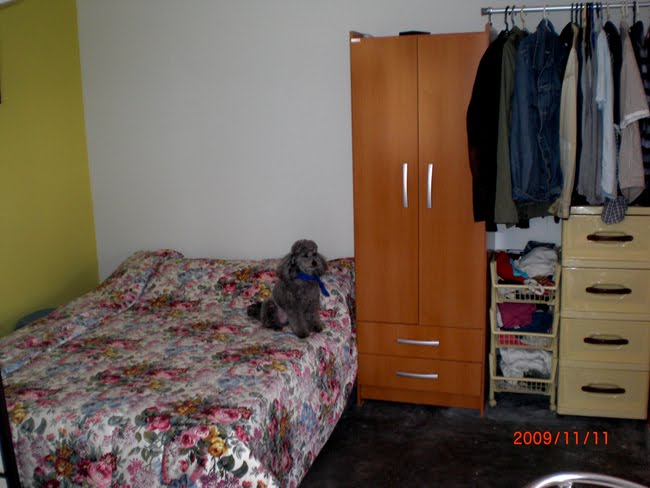 The bed corner.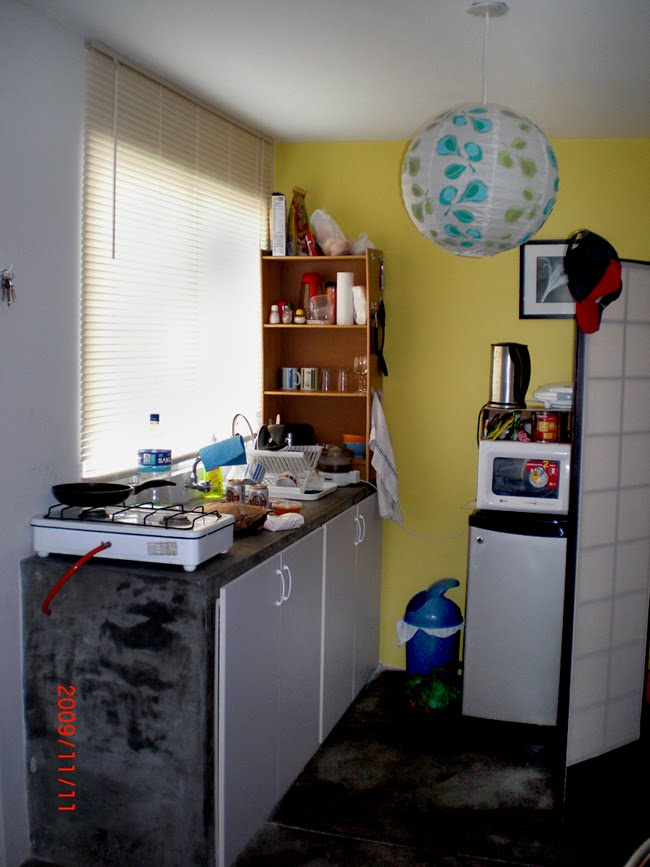 The kitchen.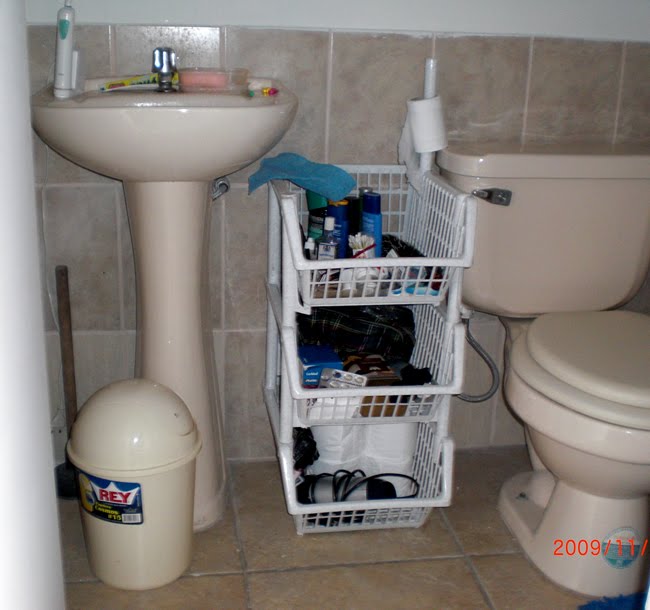 The bathroom a shower corner that is difficult to photograph.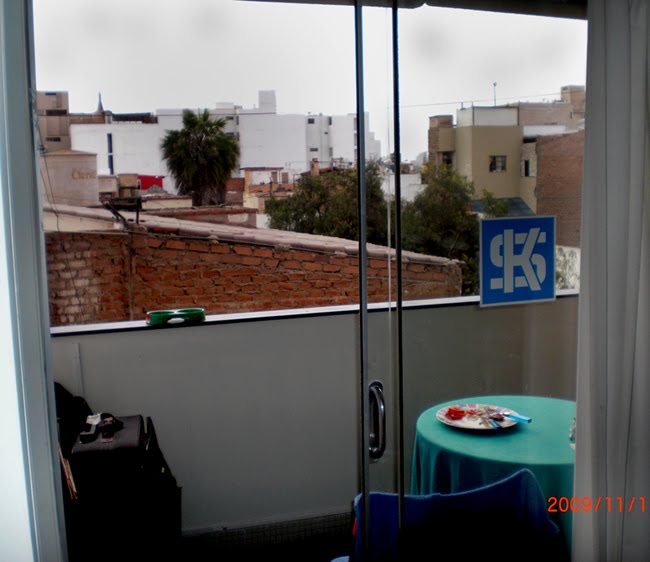 The flat is on the 3: floor and we have a good view from our nice balcony.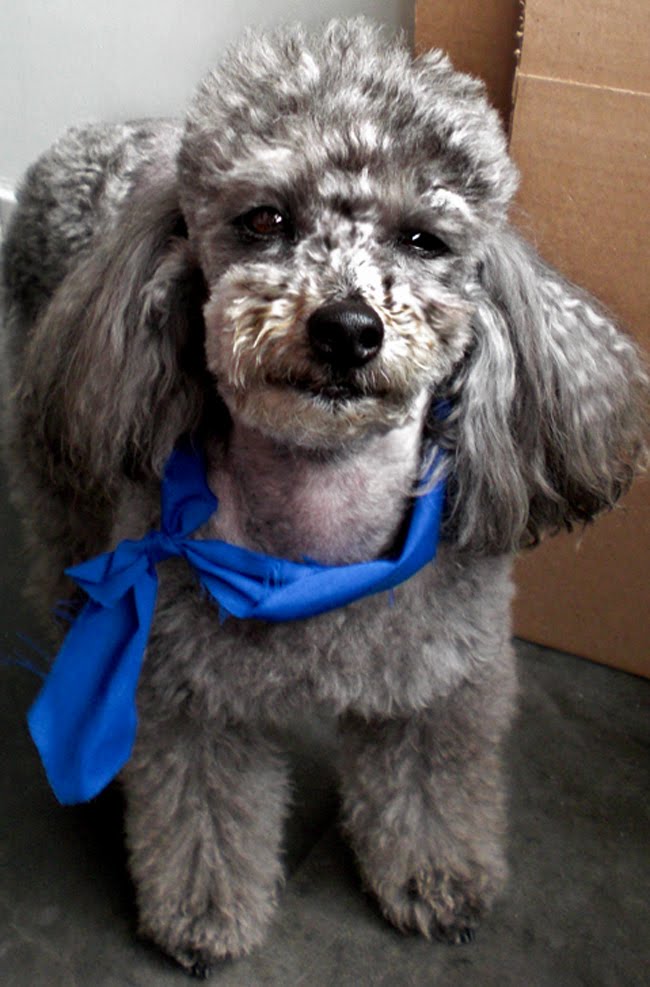 Hi my name is Nash. I like the flat to but I'm a little upset. Why in hell must just I go three steps upp and down every time I want piss or shit. No one else does.